Uncover The Information You Need
The human resources and learning and development marketplace is more competitive than ever. To best understand the marketplace you have to understand how your customers and prospects think, why they think it, along with what they want and why they want it. The HCM Research and Advisory Group can get that intel for you.
When formulating and strategizing a fully integrated marketing plan, having the information you need prior to launch is essential. When you partner with the HCM Research and Advisory Group, you get skilled experts who are passionate about data and data delivery.

The HCM Research and Advisory Group knows what to look for and can uncover the information you are looking for, helping you and your organization compete and prosper in today's highly competitive marketplace. The results are customizable and proprietary deliverables that ensure a competitive advantage for you and provide your potential buyers with timely and helpful information.
To learn more about HCM research capabilities, please contact your sales representative to set up a call with Sarah Kimmel, VP of the HCM Research and Advisory Group.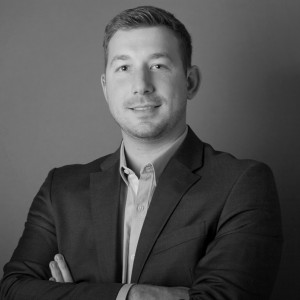 Written by: Derek Graham
Derek Graham graduated in 2011 from Illinois State University in Bloomington/Normal, Illinois with a Bachelor's Degree in Marketing, specializing in Sales and Integrated Marketing Communications. He has worked for both small and large companies, including The Chicago White Sox, Houghton Mifflin Harcourt (Riverside Publishing), DeVry Education Group, and Lightner Publishing. At Human Capital Media, Derek develops marketing programs for advertisers to leverage HCM's award-winning editorial content with innovative integrated media products, including targeted newsletters, webinars, Spotlight webinars, interactive websites, special print and online supplements, resource guides, industry research and bench-marking, a vendor directory, as well as live and online conferences.